The CannX App is packed with easy to use features to bring you a unique experience onsite. Don't miss the chance to:
Chat with delegates, speakers and exhibitors
Browse the programme, build your personal agenda and bookmark sessions.
Get interactive: use this feature to vote and ask questions during sessions.
Save contacts
Bookmark startups and other exhibitors and meet them at the event
Stay informed about important updates.
Have access to Sponsor & Exhibitor profiles, Maps, related meeting info and much more.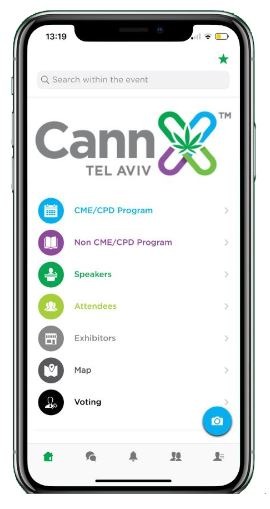 Download Instructions
HOW DOES IT WORK?
1. Download the Swapcard app to your mobile device or access the desktop app to prepare your conference experience in advance and bookmark the sessions you want to attend.
2. Login with the email you used to register to the event